2017 Wild Rag Cattle Classic
May 17, 2017 @ 8:00 am

-

May 21, 2017 @ 5:00 pm
Event Navigation

May 17-21
John Justin Arena
Fort Worth, TX
SCROLL DOWN TO SEE ALL OF THE INFORMATION AND NEW!
IMPORTANT SCHEDULE CHANGE!!   The herd practice in the Watt arena Friday will begin at 6AM followed by the horse show classes! WE EXPECT THE BRIDLE SPECS TO START AT APPROXIMATELY 8 AM!!
STALL CHARTS – Contact Lorye at 580-618-0315 for questions.
2017 Moncrief _ Watt Barn WRCC
2017 Richardson Bass Chart WRCC
2017 Stall Assignment List WRCC
SCHEDULE
WRC 2017 Schedule  UPDATED 5/11/17
PATTERNS
AQHA Ranch Riding Patterns – Wild Rag
AQHA NRHA Reining Patterns – Wild Rag
Versatility Ranch Horse Patterns – Wild Rag
ENTRY FORMS  ( How to Enter: 1.  Fill out the Master Form.  2. Fill out the entry form that has the classes you want.)
All Horses Must Have a Master Form Filled Out
WRCC MASTER ENTRY FORM (All Horses Need this form)
WRCC Cow Horse & Derby NRCHA/AQHA Entry Form
WRCC Roping AQHA Entry Form
WRCC Reining NRHAAQHA Entry Form
WRCC Cutting NCHA/AQHA Entry Form
WRCC Versatility, Ranch Derby, Ranch Riding AQHA Entry Form
FEED AND HAY
Standlee is a SRCHA Sponsor, if you need hay (Alfalfa, Timothy or cubes) this is where you need to get them, great products.
Support our sponsors when you can.  Click the link below to view products.  The Standlee Rep Cindy will
have a booth at the May event and has coupons available for a discount on her products.  Visit her booth !!

Atwoods  (10 Minutes from Facility)
6001 Lake Worth BLVD
Ft. Worth TX , 76135
Phone: (817) 237-8574

HOTEL INFORMATION  DEADLINE FRIDAY May 5th for

Courtyard Fort Worth University, 3150 Riverfront Drive, fort Worth 76107, 817-335-1300- Michelle Cockrell, Event Specialist

Book your group rate for SRCHA 2017 Attendees
You will find the information for your online reservation link below. If you have questions or need help with the link, please do not hesitate to ask. We appreciate your business and look forward to a successful event.
—————————————————————–
SRCHA 2017 Attendees
Start date: 5/15/17 End date: 5/21/17 Last day to book: 5/5/17
Marriott hotel(s) offering your special group rate:
Courtyard Fort Worth University Drive  for 129.00 USD  per night, Including Breakfast
SpringHill Suites Fort Worth University, 3250 Lovell Avenue, Fort Worth, 76107, 817-878-2554- Lisa Reinhart, Event Specialist
Brit Whitehead | Director of Sales
Fairfield Inn & Suites – University Dr., Fort Worth, TX
Hampton Inn – Southwest/Cityview, Fort Worth, TX
Direct: (701) 639-5161 | Office: (817) 335-2000
 
VENDOR INFORMATION
Vendor Form 2017
Stall Form
You can add stalls on your entry forms but for those of you that have multiple stalls and stall with people.
Please fill out stall form with you stalls and stall with people, tack, feed, etc.
Stall Form May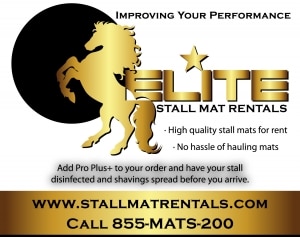 Classes Available
NRCHA Derby
NRCHA Approved Cow Horse (2 Shows)
AQHA Approved Cow Horse (4 Judges)
NRHA/AQHA Approved Reining (1 NRHA Judges – 4 AQHA Reining Judges)
NCHA/AQHA Approved Cutting (2 Judges)
AQHA Versatility (2 Judges)
AQHA Ranch Riding (4 Judges)
AQHA Roping (4 Judges)
RSNC/AQHA Sorting    
Ranch Riding Derby (4,5,6 Year Old Horses)
All Around Cowboy, Cowgirl & Youth Rider
NEWS
Vendors at the Show – Visit their booths, Buy their Products, Thank your Sponsors !!
Dennis Moreland Tack – Sponsor
WayOutWestBoots – Sponsor
Santa Cruz Animal Health – Sponsor
CR RanchWear – Sponsor
Reo Pritchard Ranch Equine Insurance – Sponsor
Standlee Premium Forage – Sponsor
Serna Boots – Sponsor
Shorty's Coboy Hattery
Shayer & Shayer Equine Massage
JS Ranch Classic Jewelry
Rolling Rags
JJ's Designs Boutique
Singing Cowgirl
Rod Teuscher Bits and Spurs
BR Ranch Wear
Kathy Bagnell Insurance
Rockn D Alpaca Products
Jackie Lenz Lularoe Range
Steve Guitron Custom Rawhide Braiding