2021 SRCHA Pre-Futurity & Horse Show
UPDATED SHOW SCHEDULE,  (The Youth Limited on Saturday is moved to the Outdoor Covered)
Revised August 2021 Schedule Updated 8/11
NEW STALL INFORMATION
Due to the NCHA Show going on we are limited on barns we can use.
Monday we can move into the EQ Multi 6000 and 7000 and the Moncrief Barn
Tuesday we can move into the Richardson Bass. If you cannot wait until then
your only other option is the EQ Multi 7000 barn.  There are no other
places for us to use at this time.  ALSO  We may not have access to the
combined shavings, IF you selected those we will give you the LARGE
shavings bag unless you notify us any changes by Friday the 30th of July.
Last time to make any changes to shavings orders.
STALL LIST  IF you have changes please do not text, please email any inquires  (entry@srcha.org)  Please Check your stalls.  Some of you put people on your stall with list and then the owner  also sent in stalls so there may be some duplicates.  Let us know if you need to make changes.    Email your requests please. We will update the stall charts as well soon.    We do not have any combined shavings, if you ordered the combined your order will be changed to the Large unless you notify us by Thursday the 5th.
Please direct inquiries regarding entries to this email for questions. (include horse name if you are asking about entry verification)  entry@srcha.org.  This is the official Pre Futurity Email
STALL WITH List .pdf UPDATED 8_5
EQ M ULTI PURPOSE 6000 Stall Chart
EQ MULTIPURPOSE 7000 Stall Chart
RICHARDSON BASS Stall Chart NO Move in until Tuesday
MONCRIEF Stall Chart
August 9-15, 2021
Will Rogers Memorial Center
Ft. Worth, TX
August 16TH, 2021 AQHA Roping MONDAY  See more information for roping below
2 NRCHA Events, Futurity, Derby, Spectaculars
GREAT NEWS !!  This year our Open Futurity will have $100,000 added plus $40,000 from Texas Quarter Horse for Texas Foaled Horses
COOL Stuff  ~~~  Ghostwood Whiskey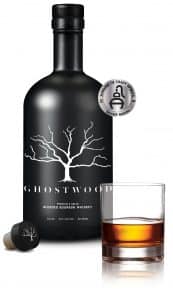 will be giving gift packs to Open and Reserve Futurity Champions and the Champion NP Futurity winners.  Thank you so Much !!   Martin Saddlery will be giving a Martin Saddle in Memory of Brian Peterson to the top Novice Non Pro Bridle winner from Sunday's Show.  So enter up.  Prizes will be given to winners of all the Open Horse Show classes for Show 1 and for the Non Pro and Youth it will be show 2.  The Brian Peterson Memorial saddle will be given to the Novice NP Bridle winner of Show 2 on Sunday.  (Clarification on the saddle)  $2500 in Youth Scholarships will be given to our Youth like last year, sponsored by Dr. Kurt Harris and his wife Merle.   Our youth entries will be sponsored by Shawn & Tammy Hays and Garth and Amanda Gardiner.  Stalls for your are only $50.00 if horse is entered in a youth class.  So much to be thankful for.
Notes – Different at this show. Due to size and time restraints we made a few adjustments. Show #2 will only offer Open Bridle & Open Hackamore for the open classes at this event and will be on Sunday. Show #2 of the OB & OH will only be Jackpot, no added money. All of the Non Pro and Youth classes will have full slate. No AQHA classes will be held at this event. There will be only 1 Lead Line class offered. There will not be a Youth Box Drive Box Drive.
FORMS TO ENTER ON LINE
Aged Event Entry Form ON LINE (Futurity, Derby, Spectaculars)
 FORMS TO PRINT
Aged Event entry form August 2021
Credit Card Form 2021 August
Practices at this event will in the Multipurpose, Herd days will be priority order. Sign up at the event
(Includes Bridle Spectaculars)
ROPING INFORMATION
Roping will be held Monday, August 16th in the John Justin Arena.9:00 am   YEAH!  Air Conditioning
More information is listed on the Entry from below>  One you can print the other can be done on line.
We will run all of the Team Roping 1st go and follow it with the short go for the Team Roping.
After that we will start 1st go of the Tie Down and Breakaway followed by the Short Go
All Youth events will only have 1 go, No Short go
Roping Entry form August 2021 PRINTABLE
Roping Entry Form ON LINE  COMPLETE ON LINE
Some show TIPS:
You will need a current coggins and a 30 day health certificate to enter the facility

Practice at this event will be similar to the Snaffle Bit Futurity Practice
Priority Works on Herd work day in the Multipurpose arena.
There will be a practice pen open in the Multipurpose during the event.
Stall forms need to be sent in early if you want to choose a barn.  Also if you are pre ordering your
bedding, you must fill out stall form. Deadline for Entries July 20th.
Like us or join our facebook page to stay updated to the lastest new regarding the shows.  This is the link
Link to SRCHA Facebook Group
FANS  order your fan from "The Fan Guy" . Kyle Taylor, 817.217-4605  C, 817.277-4679  F,  kt@fan-guy.com
For Golf Cart Call  817-921-5491   Ext. 101    Metro Golf Cars
Stall Mats see below
IMPORTANT – YOU WILL NEED A COGGINS AND A 30 DAY HEALTH CERTIFICATE FOR ANY HORSE ENTERING THE FT WORTH FACILITY AT OUR EVENT.
HOTEL INFORMATION
HOME2SUITES
SPRINGHILL SUITES
For Golf Cart Call  817-921-5491   Ext. 101
Metro Golf Cars
For Stall Mats Call