2019 SRCHA Wild Rag Cattle Classic
Battle In The Saddle Shootout Pattern for the reining is 10 Lope Toward
Thursday Schedule:   Herd practice settle at 6:00 a.m.
Open Derby Fence work will not start before 4:00 p.m.
4D Boxing Extravaganza will not start before 6:00 p.m.
Open Bridle in John Justin will start at 8:00 a.m
Don't miss the 4D Boxing on Thursday Night.  You can enter for $30.00/ Boxing Only
If you have a preference for Music or a Great "stage name" for your horse put it on
your entry.
Stall Charts – If you have a change, no problem just shoot us an email
entry@srcha.org
NEW THIS YEAR  —- April 22-28, 2019
April & May show will combine.
CLICK HERE FOR SCHEDULE Wild Rag Cattle Classic schedule April 2019   Tentative Schedule, please follow us on Facebook to see show updates or any changes to schedule or show information.
We are combining our April & May events this year.  Make plans to join us for a fun week so mark your calendars and come have fun  all week long.    BACK by popular demand the 4D BOXING EXTRAVAGANZA  On Thursday Night.  Friday & Saturday night will showcase our Battle In The Saddle Event.
4 D BOXING EXTRAVAGANZA    You can enter at the event or on the Master Form
So mark your calendars and plan to stay all week !!  Great vendors for shopping and lots to do in Cow Town!
3 NRCHA Approved events
4 AQHA Cow Horse Judges
4 AQHA Reining, Ranch Riding , Roping Judges
2 AQHA Cutting & Versatility Events
SRCHA Ranch Riding Derby 4,5,6 Year Old Horses, Open & Non Pro
SRCHA Cow Horse Open, Non Pro, Non Pro Limited Derby
ENTRY FORMS
To enter fill out the MASTER FORM for each horse.  You put all horse, rider, practices, etc on this form
There is a separate stall form if you have more than one horse or need to do a stall with.
Then fill out the form that corresponds with what you want to enter.  If you want to enter the All Around use the Master Form for that
PATTERNS
PDF 7- RR REIN VRH PATTERNS 2019
CLICK ON THE LINES BELOW FOR LINK TO FORMS
MASTER FORM (one for each horse)  Must fill out
COW HORSE ENTRY FORM (includes derby)
NCHA/AQHA CUTTING ENTRY FORM
AQHA ROPING/REINING ENTRY FORM
AQHA VERSATILILTY & RANCH RIDING ENTRY FORM Includes the Ranch Riding Derby
2019 WGH Shootout Entry Form    Invitation Only
If you want to print forms and mail or fax them use the forms below.
Aged Event entry form WRCC 2019
HS entry form Wild Rag Cattle Classic 2019    This form includes all classes except the NRCHA Derby
STALL FORM    IMPORTANT  – We only have access to the Multipurpose stalls and the Watt building due to
the facility refurbishing the Richardson Bass stall area, they will not be available.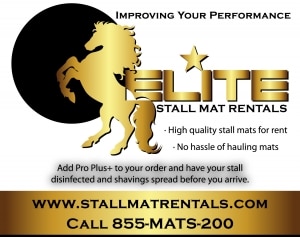 ADD/SCRATCH FORM  If your horse is already entered and you want to add/scratch use this form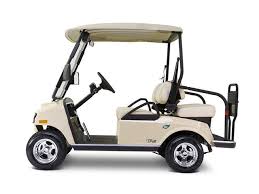 HOTEL INFORMATION
The SRCHA Attendee Room Block
Start Date: Sunday, April 21, 2019
End Date: Monday, April 29, 2019
Last Day to Book: Monday, April 1, 2019

SpringHill Suites Fort Worth University  for 118 USD  per night