2022 SRCHA Wild Rag Cattle Classic
May 9-15, 2022
Wild Rag Cattle Classic
Ft. Worth, TX                                                                      
GO TO SHOW DRAWS
GO TO SHOW RESULTS
SCHEDULE CHANGE Revised   5-13- 22
TUESDAY
Herd Practice Settle at 6:00 a.m. See draw below
Open Bridle Starts at 7:00 a.m. in John Justin
If you have a conflict with the Watt Arena, let the back gate
in the Justin know.  The Open Derby Herd work will
start after the Herd Practice. 
Herd Practice Lists  (These are not the draws, just check to make sure you are on the list.  IF you do not need your practice, please let us know, we have a waiting list.  You will be responsible for cost if you do not cancel by May 6.
Herd Practice DRAW Tuesday
Herd Practice List Friday
STALL WITH LIST  Move in is Sunday the 8th.  NOTE  Richardson Bass will NOT be available until afternoon on Monday the 9th.  If you need to come earlier the only stalls available are Cattle Barn 4 or Equi 6000.  To pre order shavings you have to do that by May 4th.    For change please email the changes.  No texting please.
Equi 6000 Barn Chart
Moncrief/Watt Barn Chart
Cattle Barn 4 Barn Chart
Richardson Bass Barn Chart   You cannot get in this barn until Monday Afternoon
DEADLINE APRIL 20TH TO AVOID LATE FEE
NRCHA Cow Horse 3 Shows
AQHA Cow Horse 4 Judges
AQHA Ranch Riding 2 Judges
AQHA Versatility 2 Judges (Open, Cowboy, Amateur, Limited Amt, Youth, Limited Youth)
AQHA Roping 4 Judges
NRCHA Derby & Spectaculars
ON LINE FORMS

Stall Form
Practice Form
Aged Event & Spectacular Entry Forms  (Derby)
Cow Horse Show Entry Form
Roping Entry Form
Versatility and Ranch Riding Entry Form
PRINTABLE FORMS – Must be emailed or faxed.  Fax 405-730-8050
Stall Form
Practice Form
Aged Event "Derby & Spectaculars" Entry Form
Cow Horse Entry Form
Roping Entry Form
Versatility & Ranch Riding Form
Credit Card Form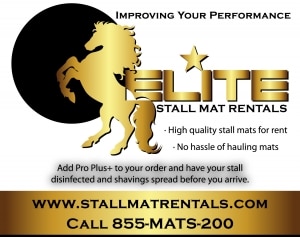 HOTEL
Springhill Suites
VENDOR INFORMATION
Vendor Form